Synonyms
Coccinella bipunctatata Linnaeus, 1758: 364.
Idalia bipunctata: Mulsant, 1846: 51.
Adalia bipunctata: Mulsant, 1846: Addenda et errata [2].

Diagnosis
THE SPECIES PAGES ARE UNDER CONSTRUCTION.

HOWEVER, YOU CAN SILL USE THE GENUS AND TRIBE LINKS TO GET FULLY DEVELOPED INFORMATION ON THE GENUS AND TRIBE FOR THIS SPECIES.

TO ACCESS A LIST OF SPECIES THAT ARE FULLY DEVELOPED GO TO LIST OF DEVELOPED SPECIES
Description
UNDER CONSTRUCTION
Male
UNDER CONSTRUCTION
Female
UNDER CONSTRUCTION
Variation
UNDER CONSTRUCTION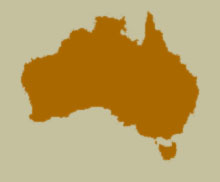 Distribution and Biology
UNDER CONSTRUCTION
Species References
Linnaeus, C. 1758. Systema naturae per regna tria naturae, secundum classes, ordines, genera, species cum characteribus, differentiis, synonymis, locis. Holmiae : Laurentii Salvii Vol. 1 10 (reformata) Edn., 823 pp.
Mulsant, M.E. 1846. Histoire Naturelle des Coléoptères de France. Sulcicolles-Sécuripalpes. Paris : Maison xxiv + 26 pp. + 280 pp. + 1 pl.
[ Top ]