Synonyms
Andrzej antennatus Slipinski, 2007: 93.

Diagnosis
THE SPECIES PAGES ARE UNDER CONSTRUCTION.

HOWEVER, YOU CAN SILL USE THE GENUS AND TRIBE LINKS TO GET FULLY DEVELOPED INFORMATION ON THE GENUS AND TRIBE FOR THIS SPECIES.

TO ACCESS A LIST OF SPECIES THAT ARE FULLY DEVELOPED GO TO LIST OF DEVELOPED SPECIES
Description
Length 2.1 mm. Dorsum uniformly brown with poorly defined darker markings near humeri; head, anterior corners of pronotum, antennae and apices of tibiae and tarsi yellow; venter, femora and most of tibiae brown. Dorsum covered with short and distinctly decumbent yellowish pubescence. Pronotal and elytral surfaces finely micro punctured; interspaces shiny and without micro reticulation. Male genitalia as illustrated; female unknown.
Male
UNDER CONSTRUCTION
Female
UNDER CONSTRUCTION
Variation
UNDER CONSTRUCTION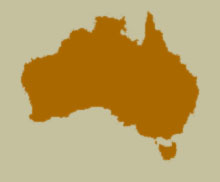 Distribution and Biology
UNDER CONSTRUCTION
Species References
Slipinski, S.A. 2007. Australian Ladybird Beetles (Coleoptera: Coccinellidae) their biology and classification. ABRS, Canberra. 286 pp.
[ Top ]