Synonyms
Neda princeps Mulsant, 1850: 278.
Antineda princeps: Iablokoff-Khnzorian 1982: 142.

Diagnosis
THE SPECIES PAGES ARE UNDER CONSTRUCTION.

HOWEVER, YOU CAN SILL USE THE GENUS AND TRIBE LINKS TO GET FULLY DEVELOPED INFORMATION ON THE GENUS AND TRIBE FOR THIS SPECIES.

TO ACCESS A LIST OF SPECIES THAT ARE FULLY DEVELOPED GO TO LIST OF DEVELOPED SPECIES
Description
UNDER CONSTRUCTION
Male
UNDER CONSTRUCTION
Female
UNDER CONSTRUCTION
Variation
UNDER CONSTRUCTION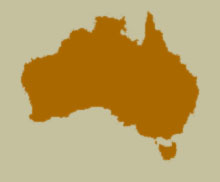 Distribution and Biology
UNDER CONSTRUCTION
Species References
Mulsant, M.E. 1850. Species des Coléoptères Trimères Sécuripalpes. Annales des Sciencies Physiques et Naturelles, d'Agriculture et d'Industrie, publiées par la Société nationale d'Agriculture, etc., de Lyon, Deuxième Série, 2: xv + 1-1104 pp (part 1 pp. 1-450; part 2 pp. 451-1104).
Iablokoff-Khnzorian, S.M. 1982. Les coccinelles. Coleoptères-Coccinellidae. Société nouvelle des editions Boubée, Paris. 568 pp.
[ Top ]