Synonyms
Egleis interrupta Weise, 1927: 12.
Archegleis interrupta: Iablokoff-Khnzorian 1984: 115.

Diagnosis
THE SPECIES PAGES ARE UNDER CONSTRUCTION.

HOWEVER, YOU CAN SILL USE THE GENUS AND TRIBE LINKS TO GET FULLY DEVELOPED INFORMATION ON THE GENUS AND TRIBE FOR THIS SPECIES.

TO ACCESS A LIST OF SPECIES THAT ARE FULLY DEVELOPED GO TO LIST OF DEVELOPED SPECIES
Description
UNDER CONSTRUCTION
Male
UNDER CONSTRUCTION
Female
UNDER CONSTRUCTION
Variation
UNDER CONSTRUCTION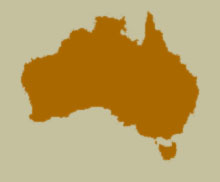 Distribution and Biology
UNDER CONSTRUCTION
Species References
Weise, J. 1927. Uber bekannte und neue Chrysomeliden und Coccinelliden aus dem Reichsmuseum zu Stockholm. Deutsche Entomologische Zeitschrift, 18A(34): 23-34.
Iablokoff-Khnzorian, S.M. 1984. Synopsis von zwei Marienkäfergattungen aus der australischen Region (Coleoptera, Coccinellidae). Entomologische Blätter für Biologie und Systematik der Käfer, 80(2/3): 107-122.
Pope, R.D. 1989. A revision of the Australian Coccinellidae (Coleoptera). Part 1. Subfamily Coccinellinae. Invertebrate Taxonomy, 2[1988]: 633-735.
[ Top ]