Synonyms
Neda bourgeoisi Gadeau de Kerville, 1884: 70.
Australoneda bourgeoisi: Iablokoff-Khnzorian 1984: 204.

Diagnosis
THE SPECIES PAGES ARE UNDER CONSTRUCTION.

HOWEVER, YOU CAN SILL USE THE GENUS AND TRIBE LINKS TO GET FULLY DEVELOPED INFORMATION ON THE GENUS AND TRIBE FOR THIS SPECIES.

TO ACCESS A LIST OF SPECIES THAT ARE FULLY DEVELOPED GO TO LIST OF DEVELOPED SPECIES
Description
UNDER CONSTRUCTION
Male
UNDER CONSTRUCTION
Female
UNDER CONSTRUCTION
Variation
UNDER CONSTRUCTION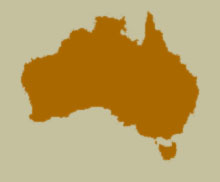 Distribution and Biology
UNDER CONSTRUCTION
Species References
Gadeau de Kerville, H. 1884. Descriptions de quelques espèces nouvelles de la famille des Coccinellidae. Annales de la Société Entomologique de France (6e), 4: 69-72.
Iablokoff-Khnzorian, S.M. 1984. Notes sur la tribu des Coccinellini (Coleoptera, Coccinellidae). Nouvelle Revue d'Entomologie (NS),1(2): 203-222.
[ Top ]