Synonyms
Coccinella transversalis Fabricius, 1781: 97.
Coccinella repanda Thunberg, 1781: 18.
Coccinella contempta Boisduval, 1835: 592.

Diagnosis
THE SPECIES PAGES ARE UNDER CONSTRUCTION.

HOWEVER, YOU CAN SILL USE THE GENUS AND TRIBE LINKS TO GET FULLY DEVELOPED INFORMATION ON THE GENUS AND TRIBE FOR THIS SPECIES.

TO ACCESS A LIST OF SPECIES THAT ARE FULLY DEVELOPED GO TO LIST OF DEVELOPED SPECIES
Description
UNDER CONSTRUCTION
Male
UNDER CONSTRUCTION
Female
UNDER CONSTRUCTION
Variation
UNDER CONSTRUCTION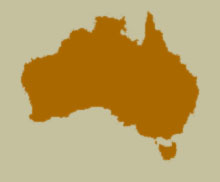 Distribution and Biology
UNDER CONSTRUCTION
Species References
Boisduval, J.B.A. 1835. Voyage de Découvertes de l'Astrolabe. Exécuté par ordre du Roi, Pendant les Années 1826-1827-1828-1829, sous le Commandement de M. J. Dumont d'Urville. Faune Entomologique de l'Océan Pacifique, avec l'illustration des Insectes Nouveaux Recueillis Pendant le voyage, Deuxième Partie. Coléoptères et autres ordres. Paris : J. Tastu viii + 716 pp.
Fabricius, J.C. 1781. Species Insectorum exhibitiens eorum differentias specificas, synonyma auctorum, loca natalia, metamorphosin adiectis observationibus, descriptionibus. Bohnii, Hamburgi et Kiloonii : Impensis Carol. Ernest Vol. 1 viii + 552 pp.
Mulsant, M.E. 1846. Histoire Naturelle des Coléoptères de France. Sulcicolles-Sécuripalpes. Paris : Maison xxiv + 26 pp. + 280 pp. + 1 pl.
Pope, R.D. 1989. A revision of the Australian Coccinellidae (Coleoptera). Part 1. Subfamily Coccinellinae. Invertebrate Taxonomy, 2[1988]: 633-735.
Thunberg, C.O. 1781. Dissertatio Entomologica Novas Insectorum Species, sistens cujus partem primam, Cons. Exper. Facul. Med. Upsal., publice ventilandam exhibent praeses Carol. P. Thunberg, et respondens Samuel Nicol. Casström. Joh. Edman. Upsaliae 28 pp.
[ Top ]