Synonyms
Novius koebelei Coquillett, 1893: 20.
Novius koebelei Lea, 1902: 493.
Rodolia koebelei: Korschefsky 1931: 101.

Diagnosis
THE SPECIES PAGES ARE UNDER CONSTRUCTION.

HOWEVER, YOU CAN SILL USE THE GENUS AND TRIBE LINKS TO GET FULLY DEVELOPED INFORMATION ON THE GENUS AND TRIBE FOR THIS SPECIES.

TO ACCESS A LIST OF SPECIES THAT ARE FULLY DEVELOPED GO TO LIST OF DEVELOPED SPECIES
Description
UNDER CONSTRUCTION
Male
UNDER CONSTRUCTION
Female
UNDER CONSTRUCTION
Variation
UNDER CONSTRUCTION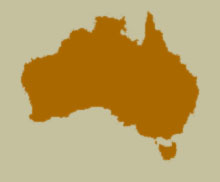 Distribution and Biology
UNDER CONSTRUCTION
Species References
Coquillett, D.W. 1893. Report on some of beneficial and injurious insects of California. United States Department of Agriculture Entomology Bulletin, 30: 9-33.
Lea, A.M. 1902. Descriptions of new species of Australian Coleoptera. Proceedings of the Linnean Society of New South Wales, 1901: 481-513.
Korschefsky, R. 1931. Pars 118: Coccinellidae. I. pp. 1-224 in Junk, W. & Schenkling, S. (eds) Coleopterorum Catalogus. Berlin: W. Junk
[ Top ]