Synonyms
Epilachna vigintioctopunctata sumbana Bielawski, 1959: 147.
Epilachna cucurbitae Richards, 1983: 37.
Henosepilachna cucurbitae: Li 1993: 216.

Diagnosis
THE SPECIES PAGES ARE UNDER CONSTRUCTION.

HOWEVER, YOU CAN SILL USE THE GENUS AND TRIBE LINKS TO GET FULLY DEVELOPED INFORMATION ON THE GENUS AND TRIBE FOR THIS SPECIES.

TO ACCESS A LIST OF SPECIES THAT ARE FULLY DEVELOPED GO TO LIST OF DEVELOPED SPECIES
Description
UNDER CONSTRUCTION
Male
UNDER CONSTRUCTION
Female
UNDER CONSTRUCTION
Variation
UNDER CONSTRUCTION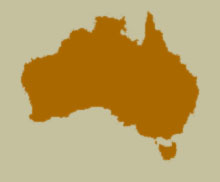 Distribution and Biology
UNDER CONSTRUCTION
Species References
Bielawski, R. 1959. Coccinellidae (Coleopt.) von Sumba, Sumbawa, Flores, Timor und Bali. Verhandlungen der Naturforschenden Gesellschaft in Basel, 69(2): 145-166.
Jadwiszczak, A. S. and Wegrzynowicz, P. 2003. World Catalogue of Coccinellidae Part I - Epilachninae. Olsztyn: Mantis, 264 pp.
Li, C.S. 1993. Review of the Australian Epilachninae (Coleoptera: Coccinellidae). Journal of the Australian Entomological Society, 32(3): 209-224
Richards, A.M. 1983. The Epilachna vigintioctopunctata complex (Coleoptera: Coccinellidae). International Journal of Entomology, 25(1): 11-41.
[ Top ]