Synonyms
Coccinella 28 punctata Fabricius, 1775: 84.
Coccinella pardalis Boisduval, 1835: 596.
Coccinella 11-variolata Boisduval, 1835: 590.
Henosepilachna vigintioctopunctata: Li 1993: 211.

Diagnosis
THE SPECIES PAGES ARE UNDER CONSTRUCTION.

HOWEVER, YOU CAN SILL USE THE GENUS AND TRIBE LINKS TO GET FULLY DEVELOPED INFORMATION ON THE GENUS AND TRIBE FOR THIS SPECIES.

TO ACCESS A LIST OF SPECIES THAT ARE FULLY DEVELOPED GO TO LIST OF DEVELOPED SPECIES
Description
UNDER CONSTRUCTION
Male
UNDER CONSTRUCTION
Female
UNDER CONSTRUCTION
Variation
UNDER CONSTRUCTION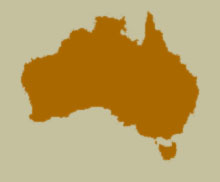 Distribution and Biology
UNDER CONSTRUCTION
Species References
Boisduval, J.B.A. 1835. Voyage de Découvertes de l'Astrolabe. Exécuté par ordre du 1892b Roi, Pendant les Années 1826-1827-1828-1829, sous le Commandement de M. J. Dumont d'Urville. Faune Entomologique de l'Océan Pacifique, avec l'illustration des Insectes Nouveaux Recueillis Pendant le voyage, Deuxième Partie. Coléoptères et autres ordres. Paris: J. Tastu viii + 716 pp.
Fabricius, J.C. 1775. Systema Entomologiae, sistens Insectorum classes, ordines, genera, species, adiectis synonymis, locis, descriptionibus, observationibus. Flensburgi et Lipsiae: Officina Libraria Kortii [32] + 832 pp.
Crotch, G.R. 1874. A Revision of the Coleopterous Family Coccinellidae. London : E.W. Janson xv + 311 pp.
Li, C.S. 1993. Review of the Australian Epilachninae (Coleoptera: Coccinellidae). Journal of the Australian Entomological Society, 32(3): 209-224
[ Top ]